Pagero for Healthcare
Simplify healthcare supply chain management to reduce costs and ensure patient safety.
Digitalise your healthcare supply chain with Pagero
Connect to the Pagero Network and reach all your trading partners within the healthcare industry and beyond. Pagero's healthcare solutions help buyers and suppliers digitalise and automate P2P and O2C processes without system changes or interruptions. And all your trading partners can get on board, no matter their digital capabilities.
EDI
Enable system-to-system document exchange with your trading partners.
Network connections
Connect to local document exchange hubs and networks.
Data Capture
Let Pagero process documents you receive via email.
Mail and email distribution
Digitalise your paper and emailed document distribution.
Digital
Improve efficiency and cycle times by switching from paper to electronic document flows
Safe
Gain visibility and traceability across your entire supply chain with 24/7 support
Touchless
Eliminate manual intervention by automating business communication
Accurate
Ensure better business decisions with accurate, real-time data
What is a healthcare supply chain network?
Are you a healthcare supplier, manufacturer or distributor looking for ways to improve efficiency of your end-to-end operations? Here we explain why joining a healthcare supply chain network is the way to go, and how exactly it helps your organisation improve your internal processes.
Read the article
Buyer solutions
Pagero for Healthcare provides a range of applications that integrate with your existing systems to fill gaps and improve your end-to-end buying process.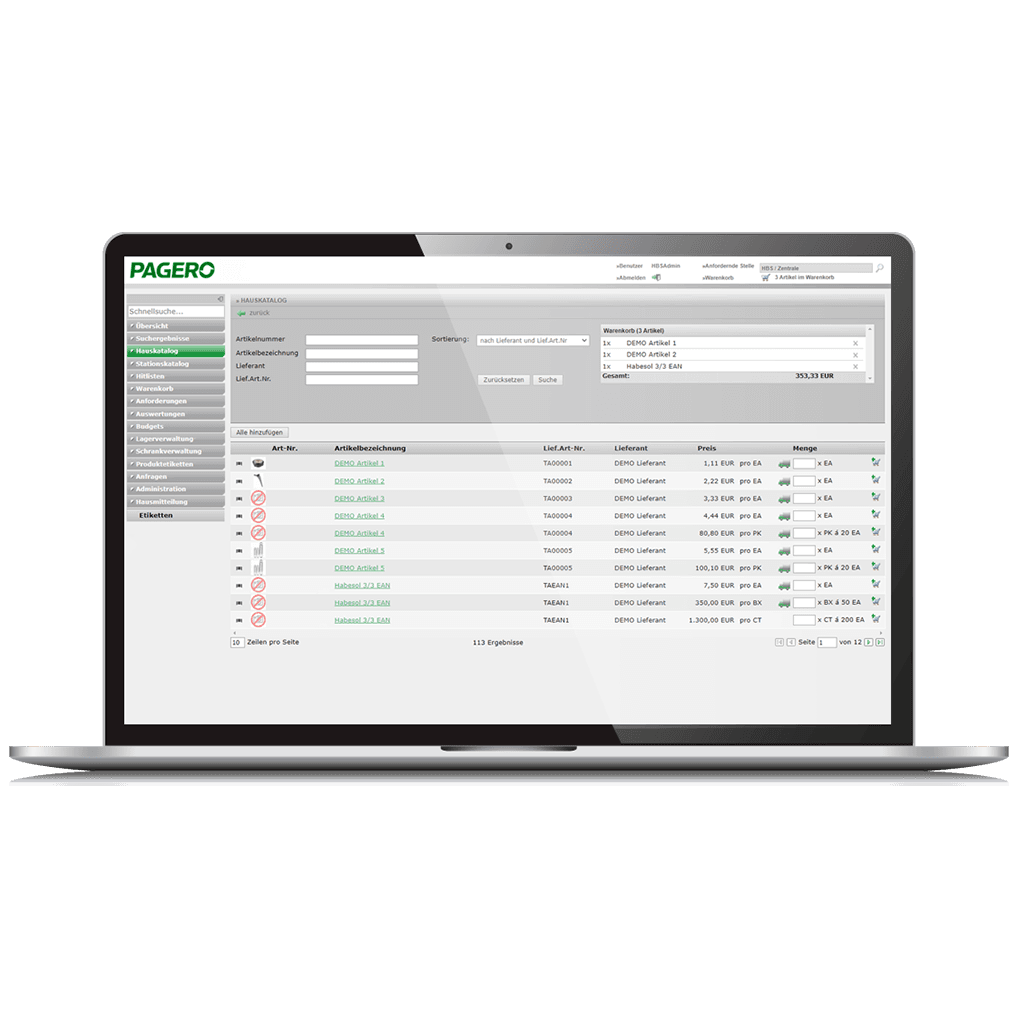 Hospital Shop
A web-based requisitioning and procurement application for streamlining your healthcare procurement process.
Requisition

Stock management

Case documentation

Product labels

Mobile apps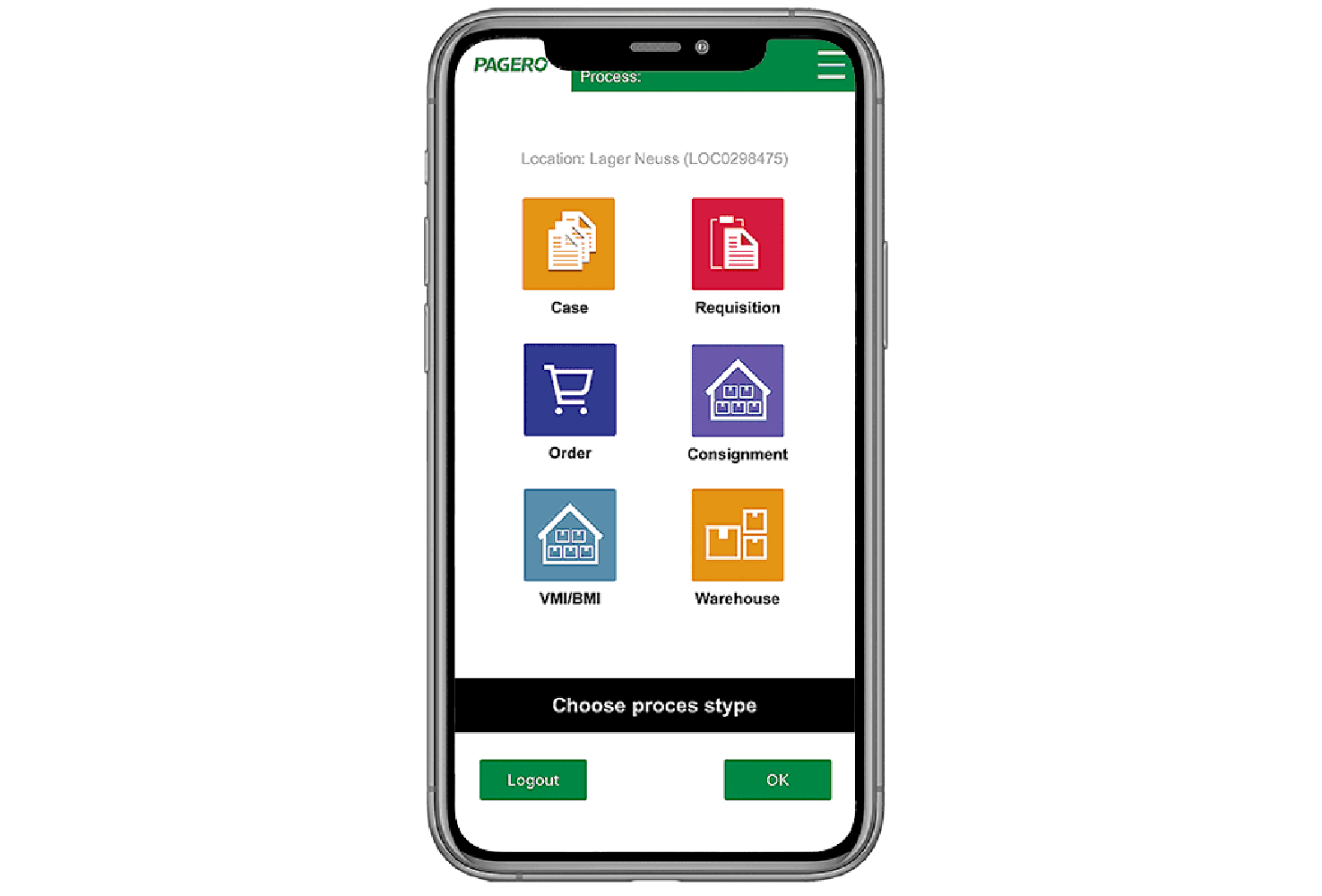 Mobile
Simplify the order process and reduce cycle times by going mobile with your requisition and warehousing processes.
Requisition

Case documentation

Stock management

Consignment

Bar code independent

Data transfer to external registers
Additional features for buyers
Our customers
Supplier solutions
We offer a range of applications that integrate into your existing systems to reduce cycle times, automate the sales process and achieve seamless transactions with hospitals and other customers worldwide.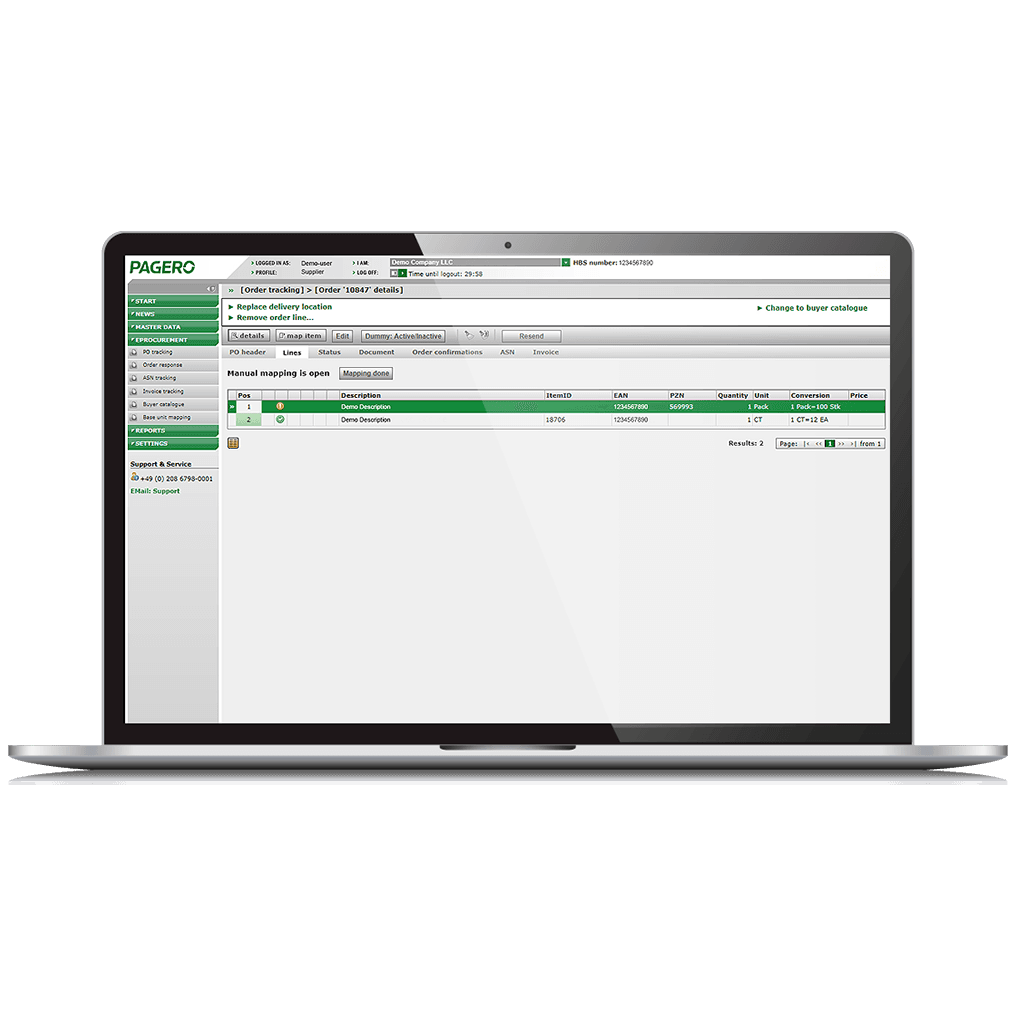 Clearing on process
Automate order processing and streamline your exceptions handling.
Customer data and delivery address synchronisation

Article master data and unit synchronisation

Delivery note and invoice transmission

Data synchronisation between ERP systems
Mobile
Reduce costs and increase visibility by improving inventory and consignment management.
Online scanner solution

Inventory management

Mobile ordering system for your customers

Consignment

Expiration date monitoring
Additional features for suppliers
Healthcare solutions that help you focus on your patients
Pagero for Healthcare is backed by local teams dedicated to helping businesses of all sizes connect to and exchange e-documents with hospitals, clinics, manufacturers, GPOs, suppliers and vendors. We work with you to build a plan that gets all your business partners informed and on board your journey towards digital operations.
Digitalise your healthcare operations
A single platform to connect buyers and suppliers

Automated document processing and distribution

Inventory management that ensures patient safety
Contact us to find the right healthcare solution for your organisation