E-procurement
Make the best procurement decisions with better data. Pagero's E-procurement solution lets you digitalize and automate your entire purchase-to-pay process.
Connect to all your suppliers on one single platform
Streamline and automate your communication with suppliers through a single connection to the Pagero Network. Pagero's E-procurement solution connects seamlessly to your existing systems and helps you optimize your entire purchase-to-pay process. Control company spend, save time and use your procurement data to drive smart decision-making.
E-order
Streamlined distribution and receipt of catalogues, orders, delivery information and invoices.
Supplier Portal
Connect digitally with all your suppliers, regardless of their digital capabilities.
The advantages of
e-procurement

with Pagero
Digital
100% digital order, delivery and invoice handling
Accurate
Increase end-to-end control of the P2P process
Touchless
Automate manual tasks and reduce errors
Seamless
Integrate seamlessly with all your existing systems
Add-ons for a smoother procurement process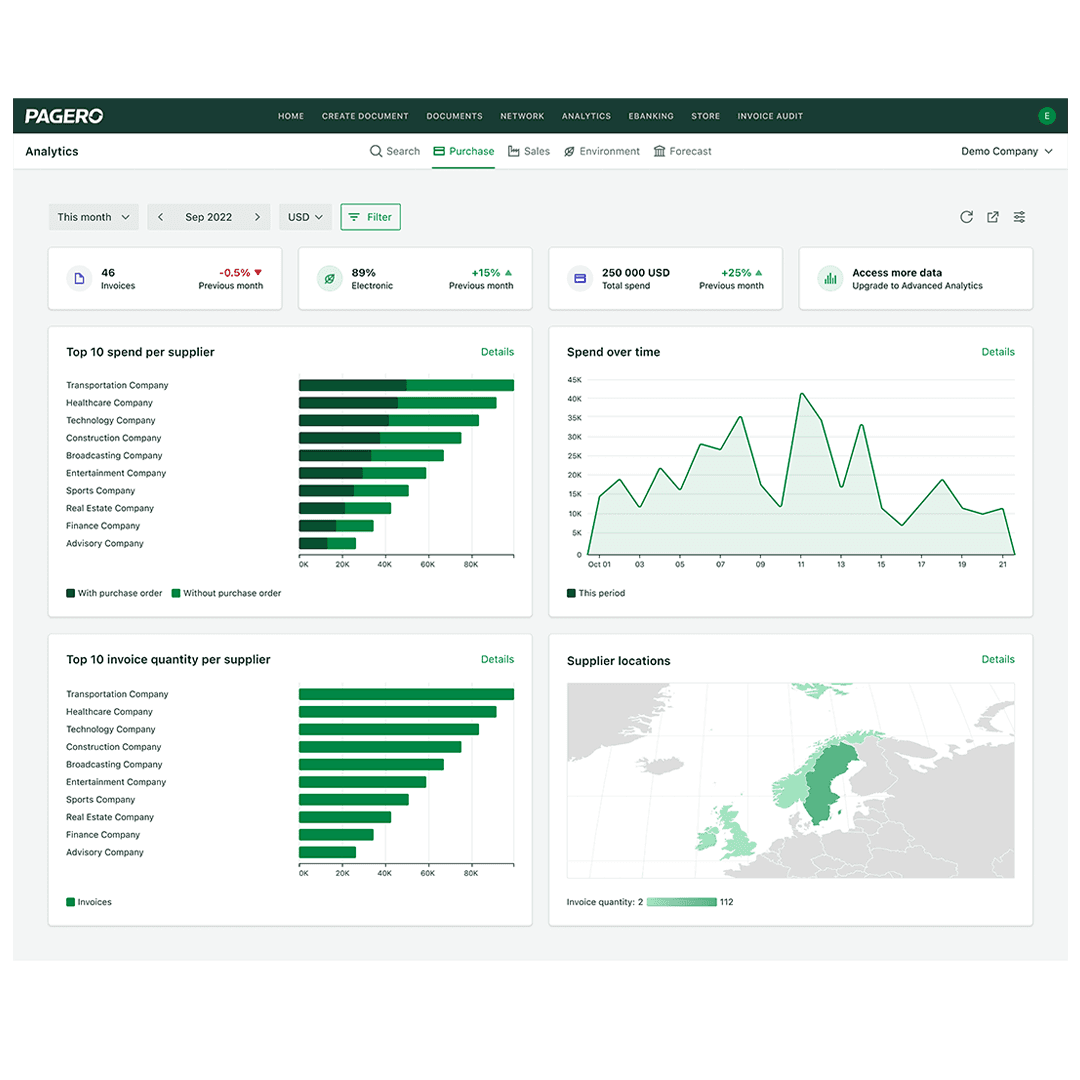 Control your spend with Pagero Analytics
Access complete and accurate data in one place.
Real-time spend visibility

Line-level breakdown

Report exports
Access demo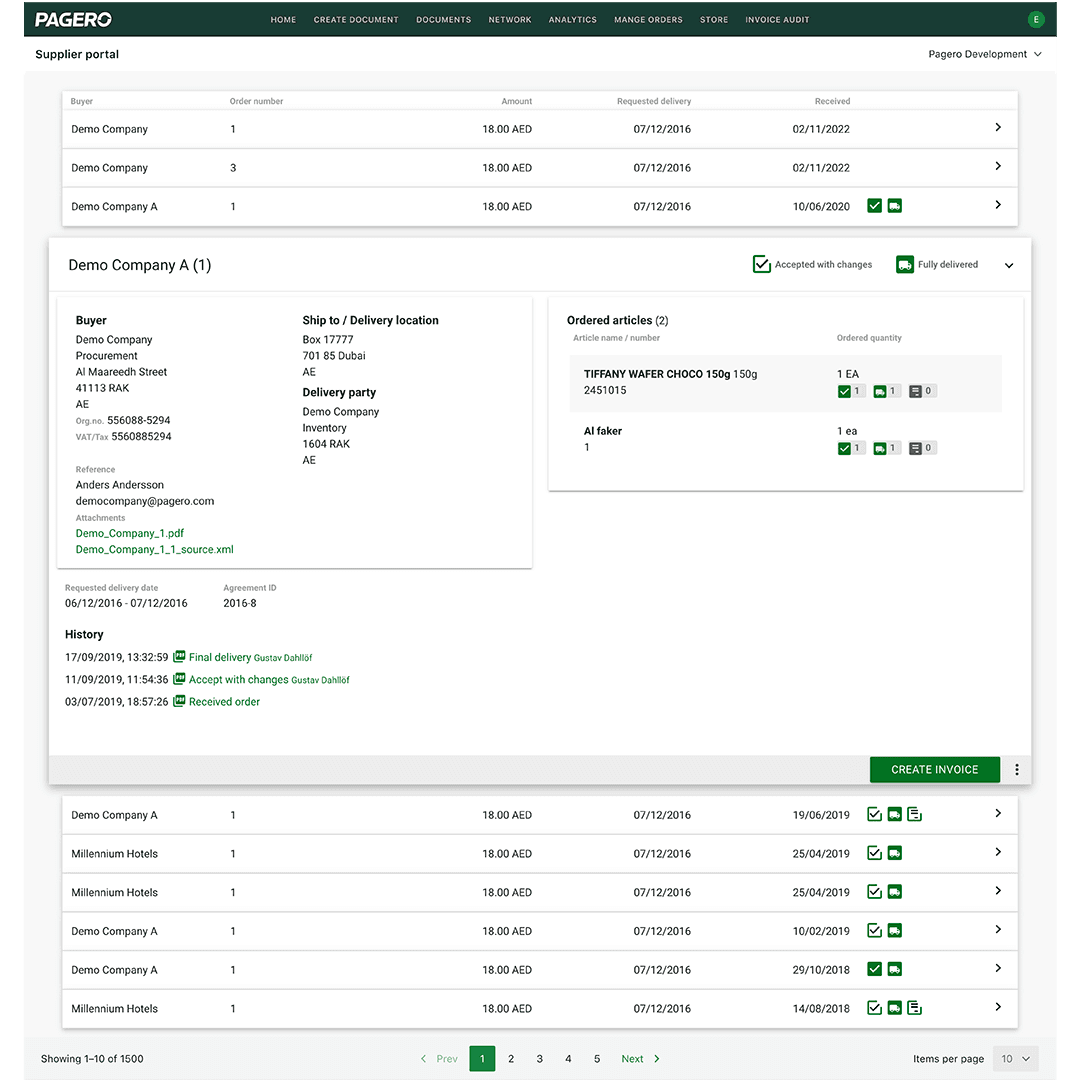 Supplier Portal
All your suppliers gain access to a free platform for transactions.
Order-to-invoice flip

Automated invoice validation

No need for supplier integration
Get an overview of e-procurement
E-procurement uses technology for sourcing and acquiring goods by connecting buyers and suppliers across industries and markets. But how does it work? Here we break down the basics of e-procurement to give you a full overview and tips to get started.
Learn more
Customize your solution with additional features and add-ons
Digital and compliant storage of all exchanged business documents.

AP Automation

Digitalize and automate your supplier invoice handling.

Transportation management

Streamline logistics with Pagero Transportation Management.
Supplier onboarding
Onboarding suppliers is an important step in a successful procurement digitalization project. We offer fully managed supplier onboarding — a service tailored to the strategies and goals of your business.
One connection – global reach
Experience the many benefits of a fully digital procurement process and more streamlined purchase-to-pay operations.
Digitalize your procurement process

Automate manual procurement tasks

Get all your suppliers on board your digital transformation
Get in touch
Interested in getting started or learning more? Leave your contact details here and we will reach out to you!