Electronic Data Interchange (EDI) 2.0
The Pagero Network's innovative EDI standard is the only connection you need to reach all your trading partners.
The new way to easily exchange documents while scaling your business
We believe business should be easy. That's why we approach EDI differently. We go beyond traditional connectivity methods so you can exchange documents with all your trading partners from a single platform. Regardless of format requirements, connect to the Pagero Network's cloud-based platform as your source to fast, secure and effective document handling.
Digital
Track and trace invoices and orders digitally and in real time via the Pagero Network
Compliant
Ensure local e-invoicing and tax compliance in all countries where you do business
Seamless
Integrate seamlessly with any financial system without the hassle
Scalable
Expand your company reach by joining our global network of over 4.5 million businesses
See how our EDI services work
Watch how to connect with your trading partners faster, easier and more efficiently through the Pagero Network.
Watch webinar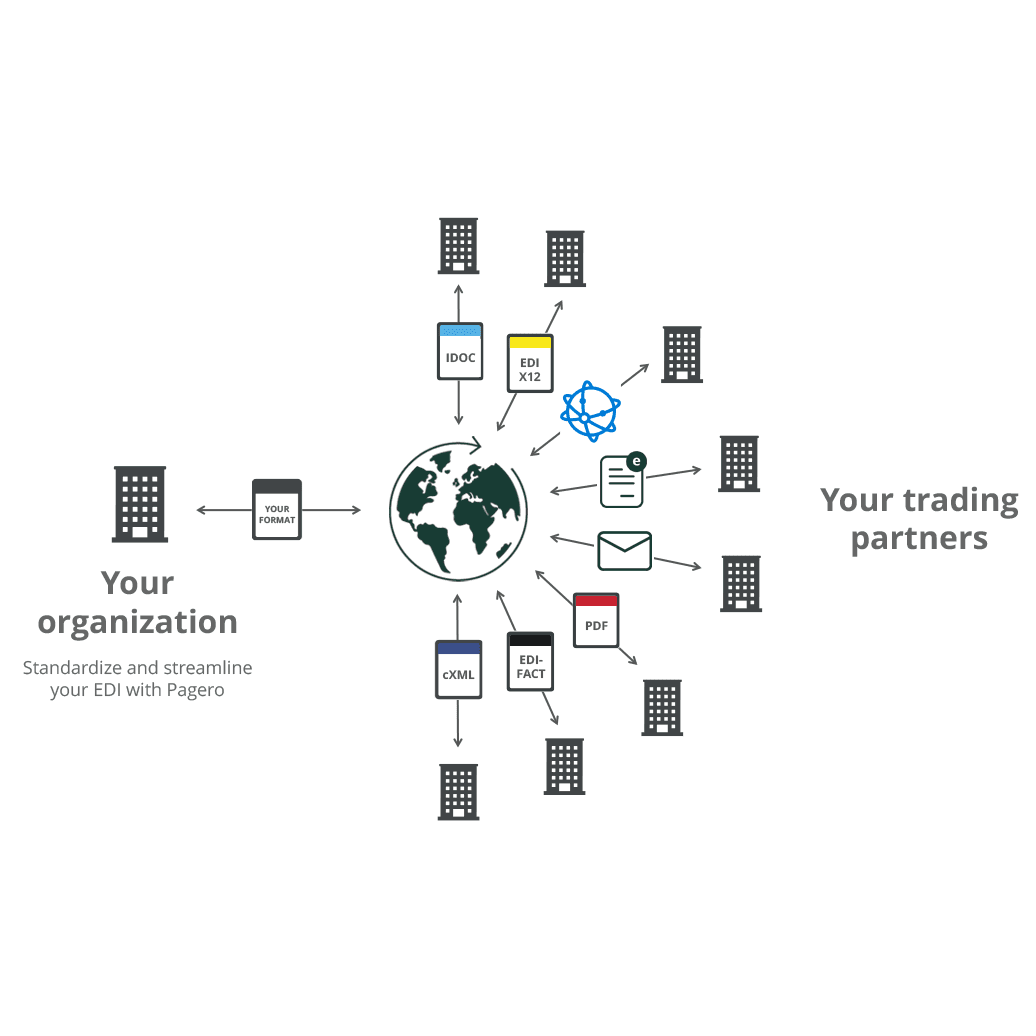 EDI 2.0 – The Pagero way
"EDI" stands for electronic data interchange and enables your company to exchange documents electronically. Traditional electronic data interchange requires separate connections for each trading partner, but Pagero's "many-to-many" infrastructure lets you communicate with everyone through a single, secure connection. Pagero's advanced solution speeds up document exchange, regardless of format, document type or special requirements so you can save time, cut costs and focus on strategic business growth.
Read our blog to learn more
Get a free EDI consultation
Talk with one of our experts to learn how Pagero can support your business.
Exchange electronic documents with all your business partners

Track and trace the entire document lifecycle

Meet compliance requirements everywhere you do business