Sales Order Automation
Start every sale on the right foot. Pagero's Sales Order Automation solution removes the risk of manual-entry errors and gives you the big picture data to make better business decisions.
Boost the efficiency of your sales order process
Reduce exception handling and time spent processing your sales orders — without changing systems or software. By connecting to the Pagero Network, you can digitalize and automate sales order processing to virtually eliminate manual work and significantly increase operational efficiency in your O2C process.
E-orders
Receive sales orders electronically from all customers worldwide via a single platform.
Pagero Data Capture
Automatically receive, process and extract data from email and fax orders.
The advantages of sales order automation with Pagero
Digital
Fully electronic, digital sales order processing from day one
Accurate
Guarantee data quality with 3-step verification, self-learning AI and RPA
Fast
Faster processing and reduced order peaks for better customer service
Seamless
Seamless integration with your sales and order management systems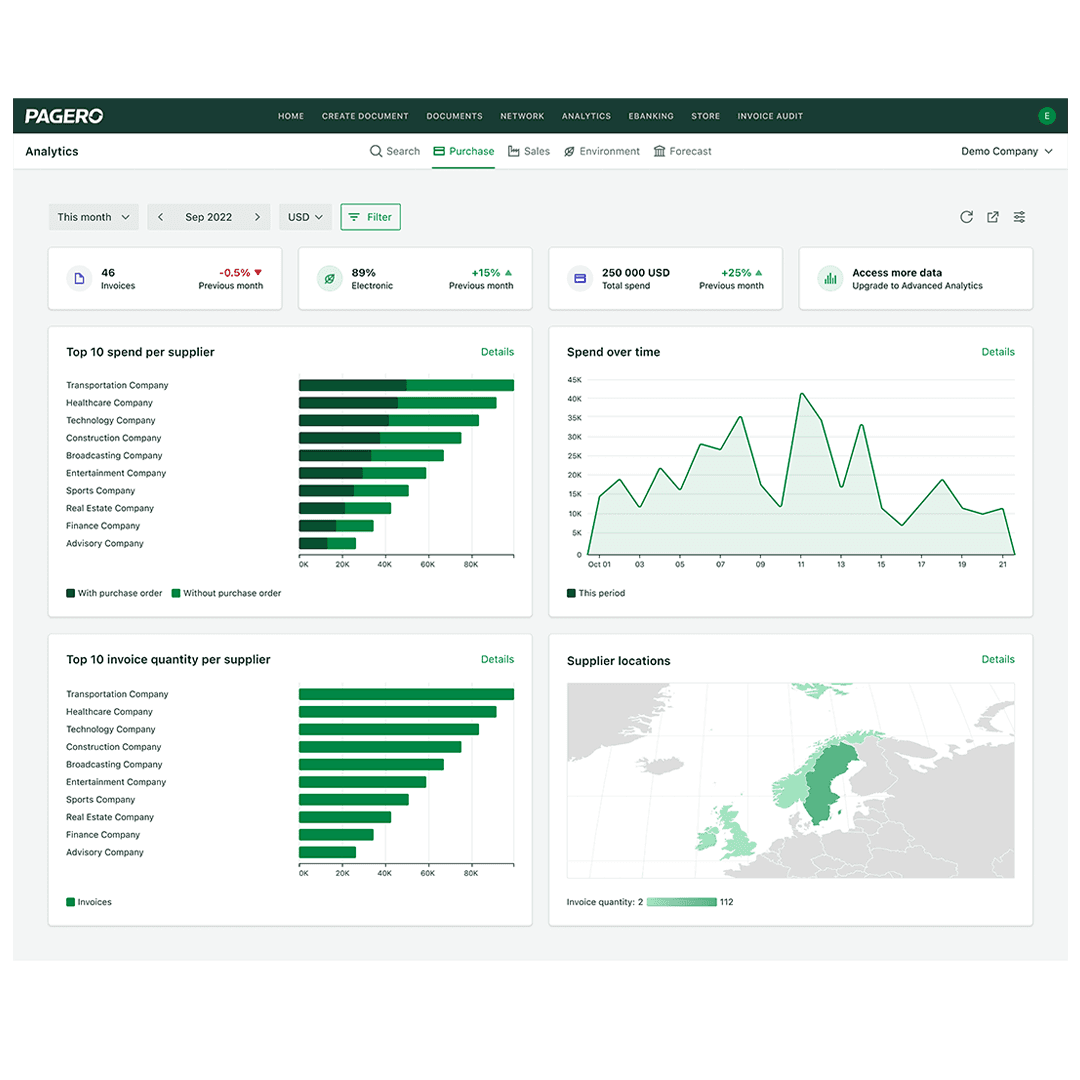 Turn data into intelligence with Pagero Analytics
Access operational and strategic data from sales orders and invoices.
Real-time order visibility

Line-level breakdown

Historical trend reporting
Access demo
Customize your solution with additional features and add-ons
AR Automation

Digitalize and automate your customer invoice distribution.

Compliance

Comply with local e-order and e-invoice regulations.

Archive digitally and according to local requirements.

Clearing on process

Automate order processing and exceptions handling.
Webinar: See Pagero's Sales Order Automation solution in action
Watch our free webinar to see how Pagero Sales Order Automation improves efficiency and helps you optimize your customer service approach.
Watch webinar
Digitalize your sales order process
Scale up your operational efficiency significantly by automating the manual, repetitive tasks within sales order management.
Eliminate manual data entry

Receive all your orders electronically

Manage peaks and improve sales order turn around
Get in touch
Interested in getting started or learning more? Leave your contact details here and we will reach out to you!